A Tighter U, The Best Gym in Los Angeles
Welcome to A Tighter U the best gym in Los Angeles. We are,a boutique affordable gym in Culver City that focuses on personal training without the headache you get from those big brand gyms.  When Steve Zim started A Tighter U more than 20 years ago he had a challenging goal: provide people with a laid-back gym that offers all the creature comforts of posh resorts, but leaves the attitude at home. A Tighter U is a gym for people who don't care if they are seen, but instead have the goal of achieving the body they have always wanted, and to feel fabulous inside and out.
Some of our clients have tried several gyms before landing on our doorstep, and the feedback is pretty amazing. The people of Los Angeles love A Tighter U because we:
Provide a supportive and collaborative environment of real people with real goals
Have the lowest prices for a high-end gym membership in all of LA
Offer clients access to private rooms complete with shower, full-length mirror, changing area, sink and toiletries
Have the newest equipment, including treadmills with fans and individual 18" LCD screens with Direct TV
The best personal trainers in Los Angeles
Personal training options for one-on-one, or groups of three to save some extra cash
Diet and nutrition coaching
In-house massage therapist
Even mix of patrons spanning all ages, genders, and fitness levels
If you want to watch the Barbie twins bounce on a trampoline, or guys falling in love with the mirror, you've come to the wrong gym. A Tighter U is a fitness-focused gym in Culver City designed to help people from all backgrounds reach their fitness goals, and we only want serious clients who expect serious results from a place where hard work and a friendly culture come together.
Our Culture
Come As You are, Leave Feeling Better Each Day. Our Members Help Create the Positive Attitude and Chill Environment You can't Find in Big Box Gyms. No Big Crowds. No Wait Time. No Attitude.
Our Promise
Give Us Your Time, and We will Give Back a Fitter, Healthier, Happier You. Our Trainers aren't Just Fitness and Nutrition Experts–They are Life Changers.
Your Success
Your Success to Better Fitness Begins with Step One in a Life-Changing Journey: Show Up with a Positive Attitude, Trust Your Trainer and Stay Focused on the Ultimate Prize: A Tighter, Happier You.
Raising the Bar for Gyms in Culver City
Within a stone's throw from Beverly Hills, West Los Angeles, Crenshaw and Pico, A Tighter U is proud to be the best gym in Culver City serving Los Angeles clients from multiple neighborhoods. Our clientele is just as diverse as our services. When you come to train at A Tighter U gym, you get all the perks the top boutique gyms in LA have to offer, without the crazy high prices and "holier than thou" attitude.
Gym Membership Investment – Relax; we are month-to-month. We believe we have to work hard so you can work hard in the gym while having a positive experience each time, so we continuously earn your business each month. How much is your investment? $80 a month! That's it! Do you need personal training? A Tighter U has been voted best gym in Los Angeles by several publications because we offer various packages to meet specific personal needs. For the most part, a one hour session with a trainer is $90, or $50 if you train in a group of three.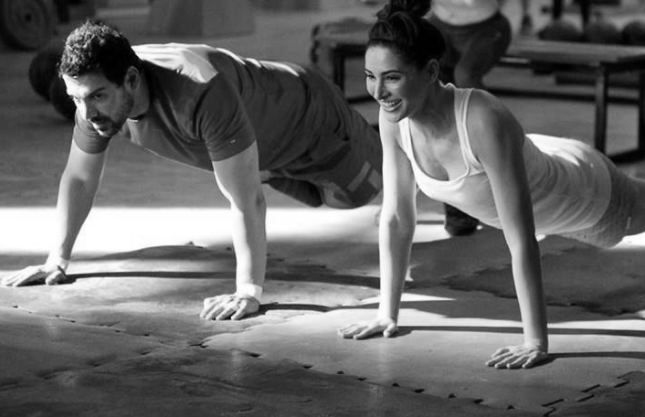 A Tighter U gym offers the lowest prices across the board.
Members – After years of gathering data, talking to people, and testing various business models, Steve Zim created a truly unique atmosphere in Los Angeles gyms that provides an environment where all types fit in. It is not uncommon for women to feel slightly intimidated lifting weights around guys pumping iron who look like Hercules. On the flip-side, those same bodybuilders look for a gym where they can push themselves to the next level with guys in their own weight class. Then you have senior citizens who want to tone up and improve their general fitness, as well as high-profile types who need a gym that meets their needs, but isn't a sprawling layout with onlookers trying to take discreet photos. A Tighter U is regarded the best gym in Los Angeles because it caters to all these types. What do our members have in common? Each respects the other, each has a dedicated fitness goal, and all are proud to be a part of our specialized community of truly amazing individuals.
Personal Training – How many times have you joined a gym where you inquire about personal training and they try to make you pay for bulk packages? Most of those big national gym chains rely on personal training to account for more than 70 percent of their annual profits. Not us. At A Tighter U we believe that personal training should never be a carbon copy money-making model but instead a mutual, leisure arrangement made between the trainer and the client with no rules except one: stay committed. Whether you want to try out one session, schedule one a week, or train daily, we are here to accommodate you and help you reach your fitness goals. You can train one-on-one, or with two other individuals if you are on a budget. Members who train with us all have different goals: many are men and women who want to shed a few inches from their waists and tighten their arms, others are young working professionals who need a way to stay fir in their busy lives, and others are guys who want a six-pack. Our trainers work with all clients, from guys training for bodybuilding contests, moms who want to feel like they are in their 20s again, and athletes ranging from major league professionals to the high school quarterback who want to stay atop the pinnacle of their fitness.
Equipment – Come visit us; say hello and walk around our gym. We have high-tech weight machines. cardio machines with personalized Direct TV 18" LCD screens and fans, and all the dumbbells, combat ropes, core building devices, and stretching areas to help you meet your fitness goals. Here's the best part: there is zero wait time to use the equipment. It's just how we like to run things around here.
Your Friendly Local Boutique Gym
If you are looking for a local boutique gym in Culver City to visit before or after work, come check us out. We have a special little community of friendly local members as well as people who travel from across the city to train with us and achieve their big goals. Our clients have said they instantly fell in love with our low-key, undisturbed fitness sanctuary from day one. With our easy-going members, state-of-the-art equipment, low cost on gym memberships, and white-glove customer service, we run a buttoned-up boutique gym that is just the right size to allow zero wait time for machines. Enjoy your own private bathroom and shower with complimentary towel service before hitting the office. Get your cardio in while being entertained with endless programming on your own 18-inch Direct TV screen outfitted on every treadmill. Experience high-end gym accommodations at the most affordable price in town, and join our tribe of  friendly members today!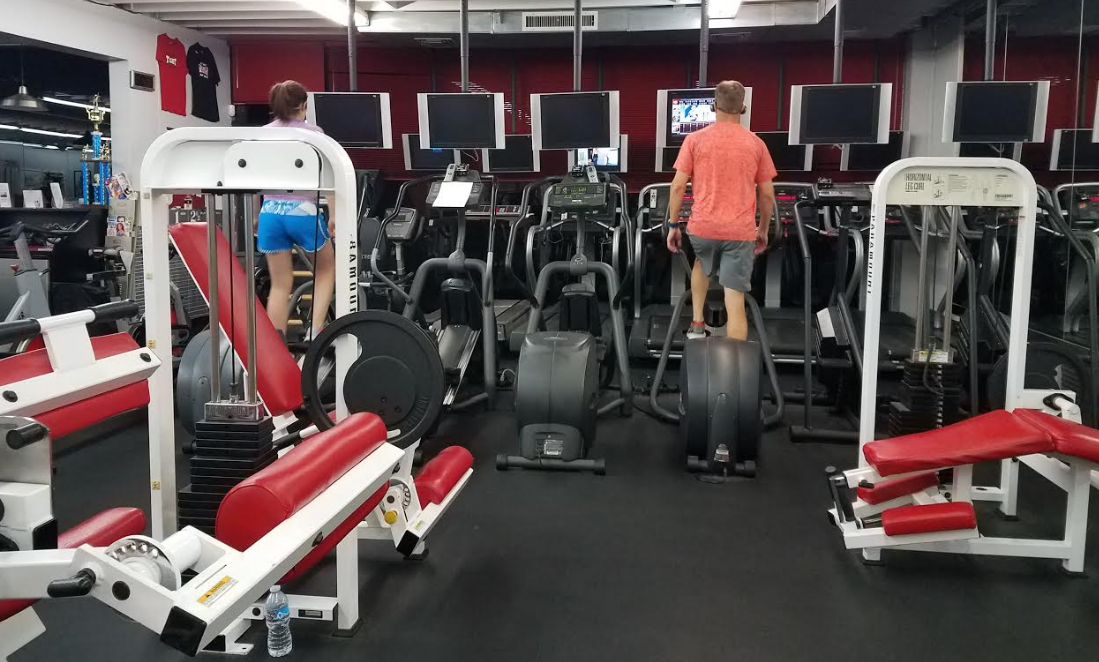 Our Training Fees
1 on 1 for 1 Hour     $85 for Member   –   $90 for Non-Member
1 on 1 for 30 Min    $50 for Member   –   $55 for Non-Member
3 on 1 for 1 Hour*   $50 for Member  –   $55 for Non-Member
Monthly Membership is Only $80
One trainer shared by up to three clients. Each person in the group will have their own individual workout. Nutritional program also available.
Personal Training in Los Angeles
Finding good personal training in Los Angeles can be challenging because finding someone with the skills, reliability, reputation, and the right personality is a tall order. When Steve Zim set out more than two decades ago to form the best gym in Los Angeles, he knew his personal trainers would be the face and voice for most client interactions. This is why he raised the bar, and recruited the best personal trainers to our gym in Culver City. We know our trainers are the best, and here's why: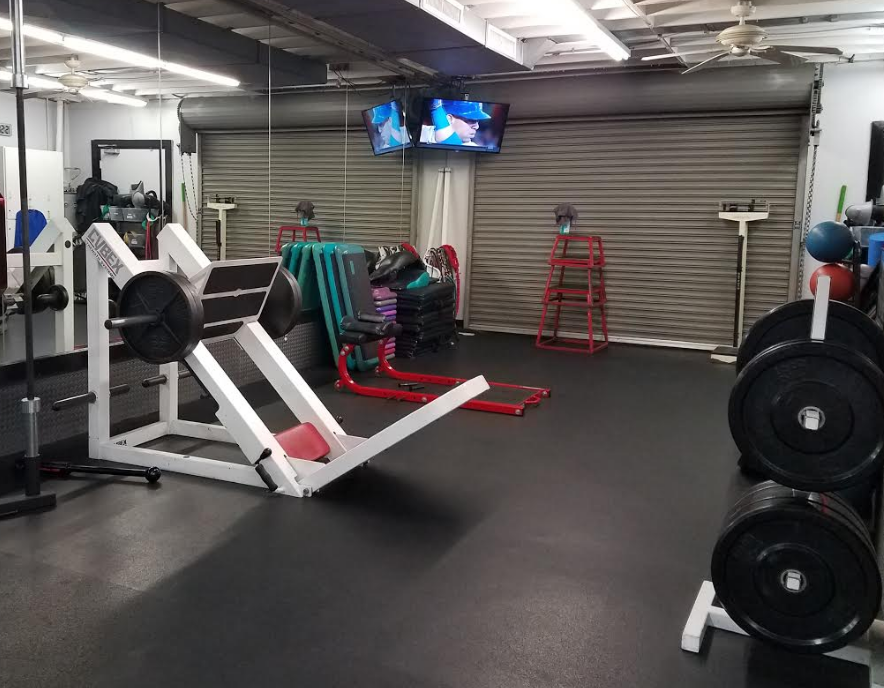 Certified trainers with tremendous education levels in fitness and nutrition
Authentic and caring (no fakers here, we care about your fitness)
Personable and friendly (we train hard but like laughing too)
Patient and understanding
Our trainers don't get commission for signing people up, we just like doing our job
We are all passionate about fitness and our training methods are unique to the industry
Are you concerned you may not be able to afford personal training? First, our rates cost less than your big gym rates, and we have better trainers. Also, to allow more people to work with us, we offer a 3 on 1 personal one-hour training session where you get an individual workout program designed just for you, and the trainer works with you and two others at the same time. Often you are at opposite ends of the gym from other clients, so really it feels like you get that one-on-one attention. Come sign up for a session, and see why we have been known as the best gym in LA for more than a decade!
Best Gym in Culver City
Finding a good gym that has all the equipment you need, great personal trainers, and an atmosphere that is pretty special is a tall order. When you come work out with us at A Tighter U you will discover on day one why many have said we are the best gym in Culver City–when you are here you are part of a laid back fraternity of friendly people. Our members contribute to our culture. When you start coming in regularly you will recognize the same faces, get greeted with a warm hello, and feel right at home. Steve Zim may be the biggest name in Los Angeles fitness, but he likes to keep the feel of his gym more in line with the small boutique intimacy that people of all fitness levels love.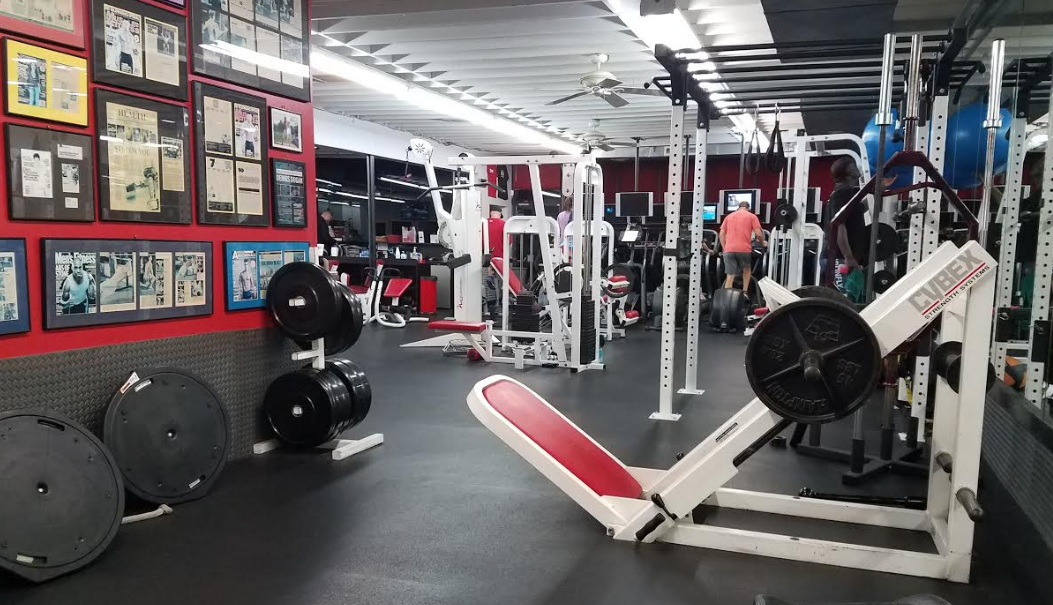 Before and After, the Steve Zim Way
Many of us want to look and feel better. Getting started is the hardest part. When you come to A Tighter U gym in Culver City, we put you on the path to defining what your true goals are, together we devise a plan, and our trainers help keep you on track. We have some amazing before and after photos that testify to the hard work our awesome clients invest. Are you ready to start your journey? Your after photo is within reach!
Take a look at some of these amazing before and after photos. Imagine what your after shot would look like. Would you look younger, fitter, and ready to take on the world? There is a healthier, happier you waiting to come out. If you visit our training staff at A Tighter U, we know you will love what we are doing. Steve Zim's personal training method landed him on 'The Today Show' and made him a best-selling author of three books! His methods are proven, and universally celebrated. With your dedication and our passion, your after photo will be amazing.
Before and After of Professional Athletes
Whether you are a pro athlete looking to tone up, get a higher jump, improve your speed, or you aren't a professional athlete but you'd love to look like one, A Tighter U can make a difference in a bug way! Steve Zim has more than 20 years of experience training and conditioning top athletes in various professional sports. Athletes have very specific goals they want to meet, and this involves a precise type of personal training. Even if you are a guy who plays softball on your company's team and you want to improve your base-running speed, or build up your arms and obliques to crush the ball, Steve Zim can give you that All Star training to help you become your best.
Don't Let the Road Intimidate You. Your Journey is Beautiful. A Happier and Healthier You Waits at the Other Side.