How Hollywood Trainer Steve Zim Trains the Stars
Getting stars red carpet ready is Hollywood Trainer Steve Zim's specialty, and OK Magazine featured Steve's tips on how to develop amazing arms so you can look and feel great for any event. Want the same workouts Felicity Huffman had that won her "Best Arms" and that won Reese Witherspoon "Best Curves"? Steve Zim doesn't just train celebrities; he works with everyone right here in A Tighter U gym located in Culver City.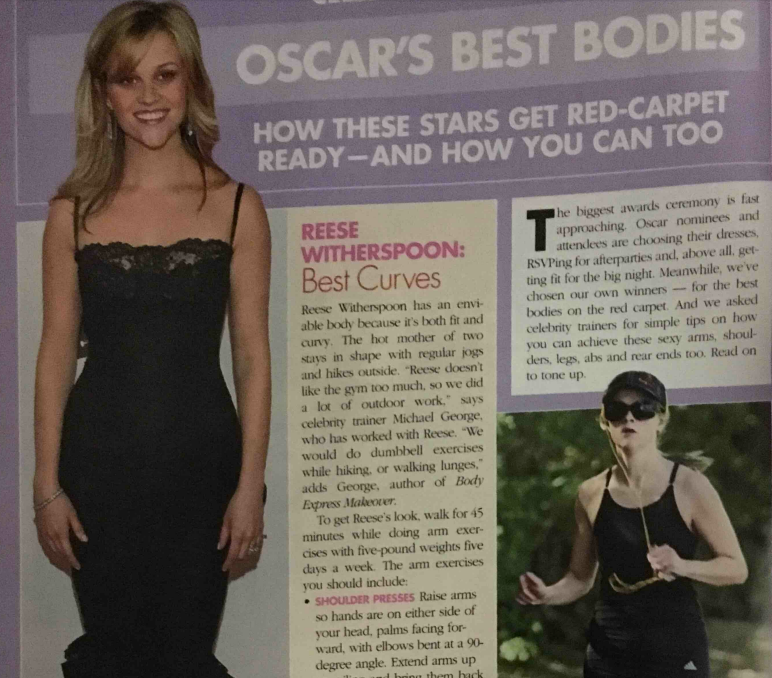 How to Get the Best Curves
A routine with the right amount of cardio, shoulder presses, ab exercises, and lifting enough weights to stay toned will define your curves, and strengthening your core will make you feel as good as you look. When you visit A Tighter U Gym and work with Steve you will get a custom workout routine designed to develop and enhance your curves, based on your body type and not on a group design.
Develop Your Arms
Developing killer arms is something Steve Zim does best, and one of his secrets is Hollywood Kickbacks. Steve also incorporates a number of other arm strengthening exercises that work with the Hollywood Kickbacks to define your arms and keep you looking your best in tank tops. Want to look red carpet worthy? Contact A Tighter U Gym today and get the same workout the stars get!