Steve Zim C-Sweep in Maximum Fitness
Want to define your pecs and the inner portion of your chest? The Steve Zim C-Sweep was featured in Maximum Fitness for its easy and effective 3-step move to define chest muscles to get that Hollywood body look. Known for putting science and physiology into his methods, personal trainer Steve Zim is Hollywood's most respected and trusted fitness trainer with appearances in more than 100 TV shows, magazines and radio shows.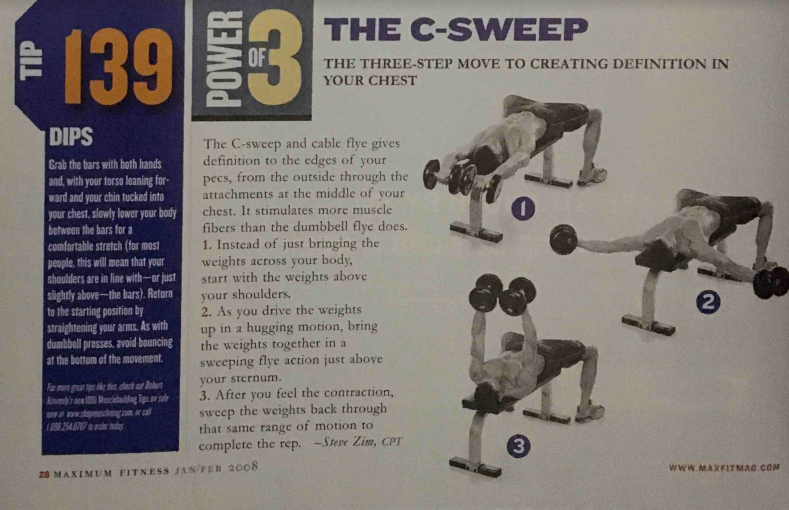 Building Your Chest Muscles
Maximum Fitness Magazine has consulted with Steve for over a decade due to his innovative methods for developing chiseled bodies in little time.  The Steve Zim C-Sweep is just one of many ways you cna work towards building your chest muscles and emphasize your pecs and inner chest area. Contact A Tighter U Gym in Culver City below, and ask how you can work with Steve Zim to achieve your ultimate fitness goals.