Strength Training
When people include strength training into their fitness program, they work towards building a leaner, stronger, healthier body. Strength training helps the body burn fat, and when incorporated into personal training programs from a good gym, you benefit from a well balanced session. Strength training is something anyone can, and should do. It's not just for bodybuilders or models hoping to make the cover of the Sports Illustrated Swimsuit edition; some of our clients who engage in strength training include:
People recovering from an injury
Senior people
High school, college, and professional athletes
People who want to lose weight
Guys who want to bulk up
Post-pregnant women
People who just want to look and feel better!
No matter your gender, age, or fitness ability, adding strength training into a program with a personal trainer will allow you to get speedy results. All of our strength training coaches are certified and were trained by Steve Zim to offer clients that Hollywood body workout that leads to an amazing body everyone wants.
Types of Strength Training
Depending on your fitness level, your personal trainer may recommend a strength training type that will best help you reach your goals. These include:
Body Weight – Body weight strength training requires very little to no equipment at all, as it enables you to use your body's weight as resistance. Body weight training is great because you can do it anywhere. Its biggest down side is that you really need to know what you are doing in terms of posture and form. You also need to know how and when to modify your routine's difficulty level in order to create a progressive direction towards achieving the body you've always wanted.
Barbells – This is by far the most popular method of strength training and is used by everyone from Mr. Universe competitors to your Aunt Mabel who wants to tone up. Strength training with barbells allows you to clearly track and monitor your progress allowing you to decrease or increase weight based on your routine. Barbells are also ideal for body builders who strength train because they are extremely stable and allow the person to lift more weight. This is especially easier for those who incorporate dead lifts, squats, and other lower body exercises into their strength training repertoire.
Dumbbells –  Dumbbells are great for people who are new to strength training; they are the beginners best friend, and will help them quickly advance to barbells. Dumbbells are ideal for newbies because they allow you to add minimal weight increases to various movements. Dumbbells are also less intimidating than barbells for most people new to the gym, and they offer a greater sensation of freedom. People new to weightlifting also benefit from dumbbells because they are great at pointing out muscle imbalances.–something your strength trainer can easily help correct.
There are many more ways and methods you can engage in dynamic strength training at our gym in Culver City. Come visit us at A Tighter U and ask one of our personal trainers why various publications have said we are the best gym in Los Angeles for strength training and building amazing bodies.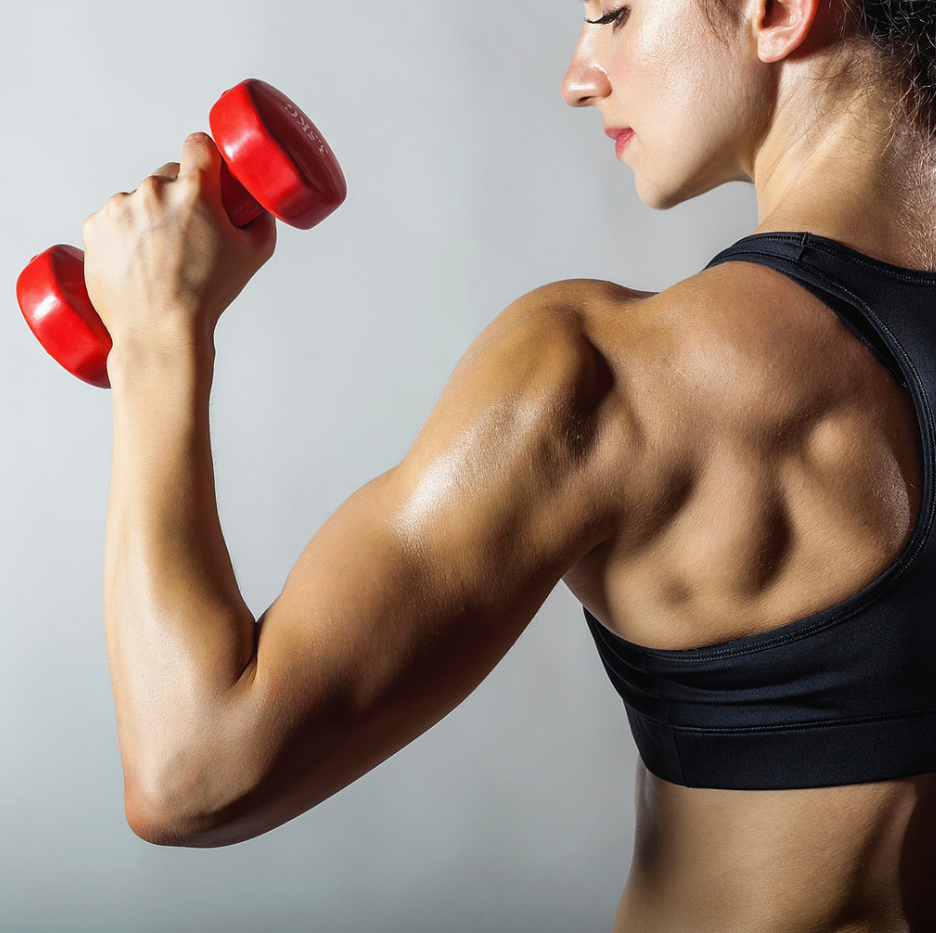 Why Should I Work with a Strength Training Coach?
Strength training coaches are highly beneficial because they help you avoid devastating injury, ensure you do the exercises correctly to get the best results, and they know how and when to intensify the workout so you progress with ease and grace. At A Tighter U our strength training coaches are highly trained and certified to work with clients of all ages, genders, and with various physical challenges.
Strength training on your own never gives the same results you get with a trainer; even if you know what you are doing, and you've done it for years. We know how to intensify your workout when it is appropriate, and how to modify exercises to trigger more muscle activation with your routine. Give A Tighter U a call today; come visit our gym in Culver City and try out a session with one of our incredible trainers. You will be blown away at how you feel afterwards, and the road to a fitter you will be well in sight!